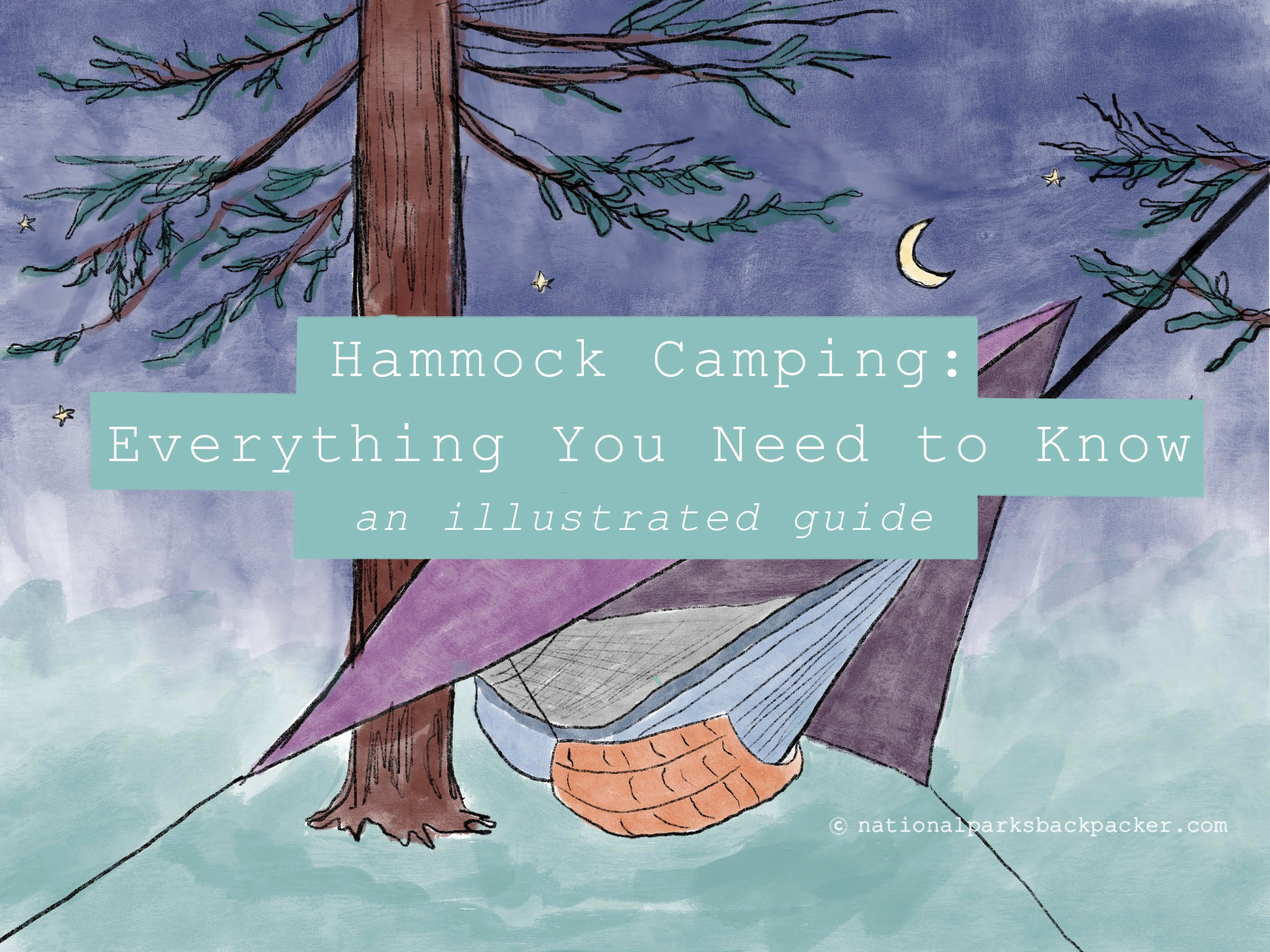 When you look up "camping" on Pinterest, you typically see a bunch of aesthetically pleasing domed tents and sleeping bags, with a campfire nearby.
But camping in a tent is not the only way to camp, and it might not even be the best way to camp!
In fact, hammock camping setups are picking up steam and becoming recognized as one of the best, lightest, and most enjoyable ways to go camping or backpacking. Hammock camping is praised for its super simple setup and is often cheaper than tent camping.
If you're planning your next backpacking or camping trip, consider hammock camping over tent camping! Hammock camping is the best camping when you do it right.
What is hammock camping?
Hammock camping means ditching the traditional tent altogether and sleeping in your hammock. Rather than a tent, sleeping bag, sleeping pad, and pillow, you opt for a hammock, underquilt, and rain fly (maybe a sleeping pad for extra comfort).
Setting up a hammock camping site is easy, too. Find two trees, pull the straps tight, and enjoy a relaxing night, swaying gently in the breeze and listening to the ambient sounds of nature.
Getting the best experience sleeping in your hammock does require more than just a hammock, but it's still simpler and often cheaper than tent camping.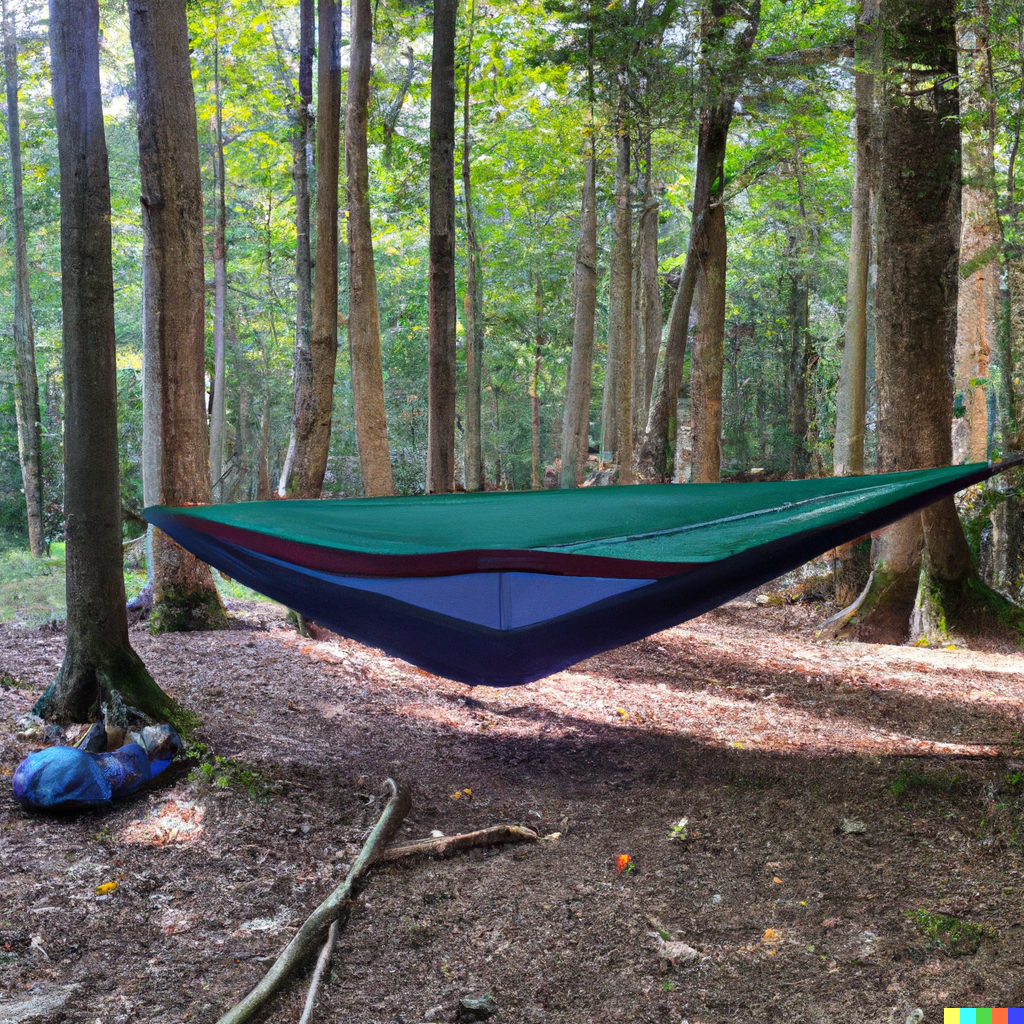 What do you need for hammock camping?
Depending on the kind of hammock camping experience you're planning, some of these accessories aren't always necessary. We'll run through all the different pieces of a hammock camping gear list, and you can decide for yourself which items you need and which ones you might go without. Each piece discussed will be part of your sleep system, one of the most important parts of any backpacking gear list.
But with all the right equipment you just might have your best ever camping experience. Let's get to it!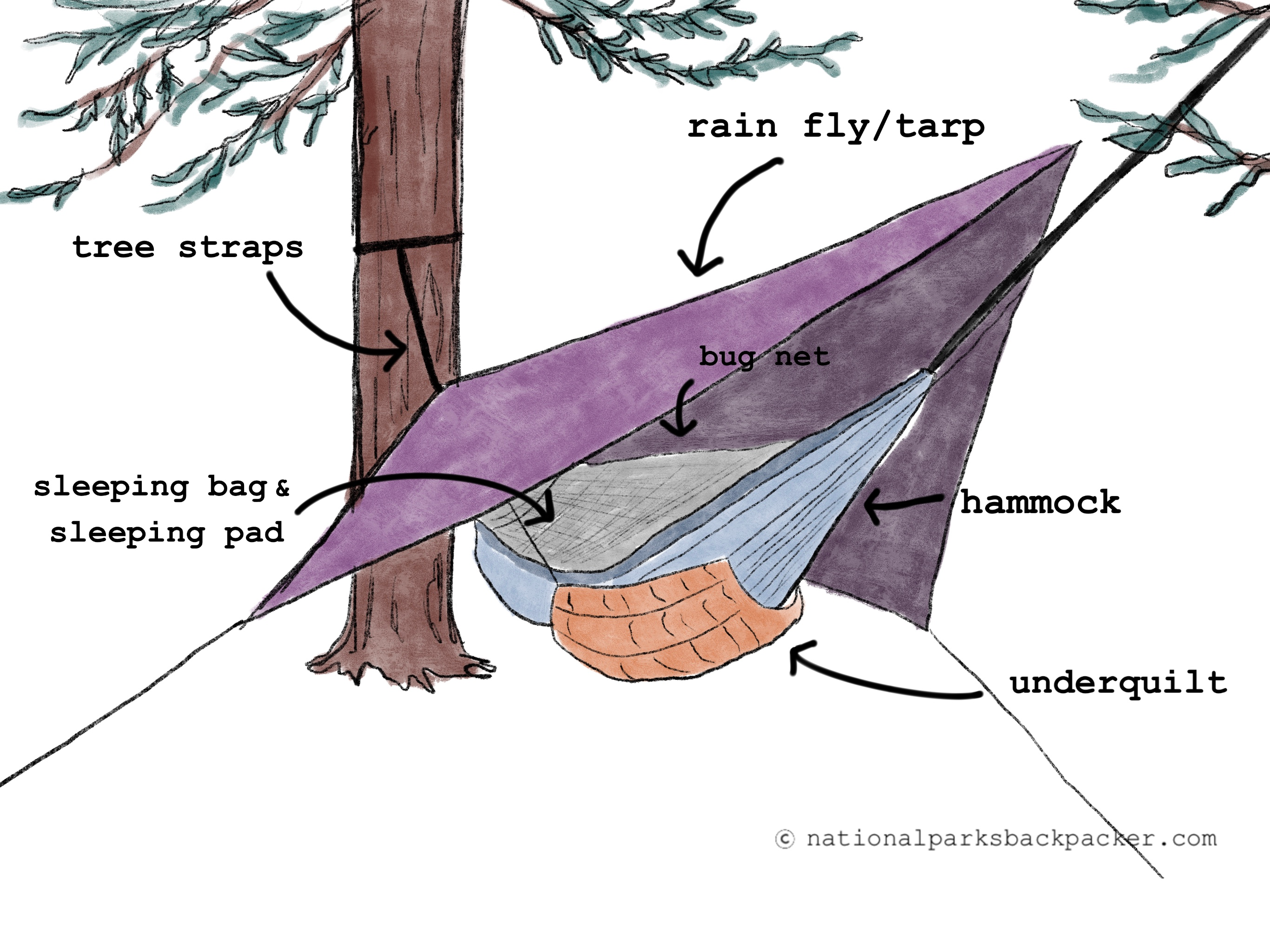 1. A camping hammock
When shopping for a camping hammock, look for one that is specifically made for camping and outdoor adventures. The most popular brand is ENO, and their lightweight nylon hammocks are exactly what we're talking about. In the past, my wife and I have owned and used ENO, generic Wal-Mart hammocks, and a couple of Bear Butts.
In our experience, price is a really good indicator of quality when it comes to a hammock; you don't have to buy the latest and greatest ENO, but that $15 dollar hammock from Amazon is best avoided if you want to use it for camping.
The traditional hammocks that lay flat are typically made with a variety of materials that are very heavy and more for casual backyard use as shown in the picture below. For simplicity, let's just call these "rope hammocks". Rope hammocks tend to be bulky, heavy, and designed for lounging and day drinking, not backpacking.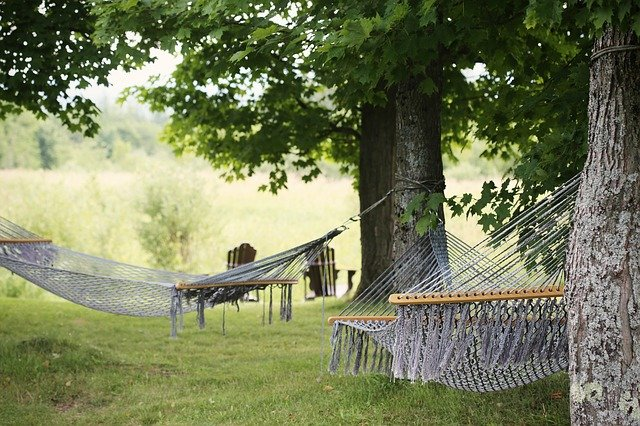 What makes a good camping hammock?
If you already have a nylon hammock, it's likely that you won't need to buy another for camping. The hammocking trend of the last few years has made these lightweight, portable hammocks easy to find and recognize, and many people already own camping hammocks without realizing they do.
However, if you're planning on backpacking, hammock weight may be an important factor. If your hammock weighs more than 3 pounds, and you're trying to pack light, you might as well go for an ultralight tent instead.
There are lots of ultralight hammocks on the market, and many are even lighter than most ultralight tents! You can find the best ultralight hammocks at stores like REI, but if you're looking for the best budget camping hammock, there are endlessly great options on Amazon, too! This hammock, from Wise Owl Outfitters, strikes a great balance between price and quality.
Here are the top 5 things to look for in a camping hammock:
Weight: Most double-wide hammocks weigh under 2.5 pounds, straps excluded. Some single hammocks weigh as little as 19 ounces.
Material: Nylon hammocks are measured in Deniers; the higher the denier, the stronger (and heavier) the hammock. You'll see it listed like this: "70D". Unless you're trying to put 500 pounds worth of people in the same hammock, you don't have to worry about denier too much. However, we suggest looking for a hammock that's made with 40D fabric or higher.
Size: There are two types of hammocks for camping: single-person and two-person. Single person hammocks work for people who are either comfortable in tight spaces or are genuinely small in stature. If you're taller than 5'7″ and weigh more than 150 pounds, a double hammock is better for you. True to the name, double hammocks are twice as wide and can fit two people in them with just enough room to spare.
Number of hammocks: Just because a hammock says it's for two people doesn't mean you and your SO will enjoy sharing a hammock all night long. They get really, really cramped, especially if you're prone to tossing and turning like I am. Two people are better off using two hammocks, but you may feel differently.
Price: I've listed price last, because most hammocks that are good enough for a backpacking trip cost about the same. You'll be looking at $30-60 for a single-person hammock and $40-80 for a two-person hammock. You can spend more than that if you want to, but you don't have to.
2. Sleeping Bag
If you already own a sleeping bag, you may be tempted to skip the underquilt to save money, but there are some unique challenges to using a sleeping bag in a hammock. You can only hang a hammock so tight, which means the hammock is going to compress a bit around you; if you're using a sleeping bag, this means the filling is going to be compressed, too. Sleeping bags are designed to trap air in order to keep you warm; a compressed sleeping bag isn't really able to do its job.
So, if you want to use a sleeping bag in your hammock, be prepared for it to get a little colder than normal!
3. Underquilt
What is an underquilt, and why do you need one?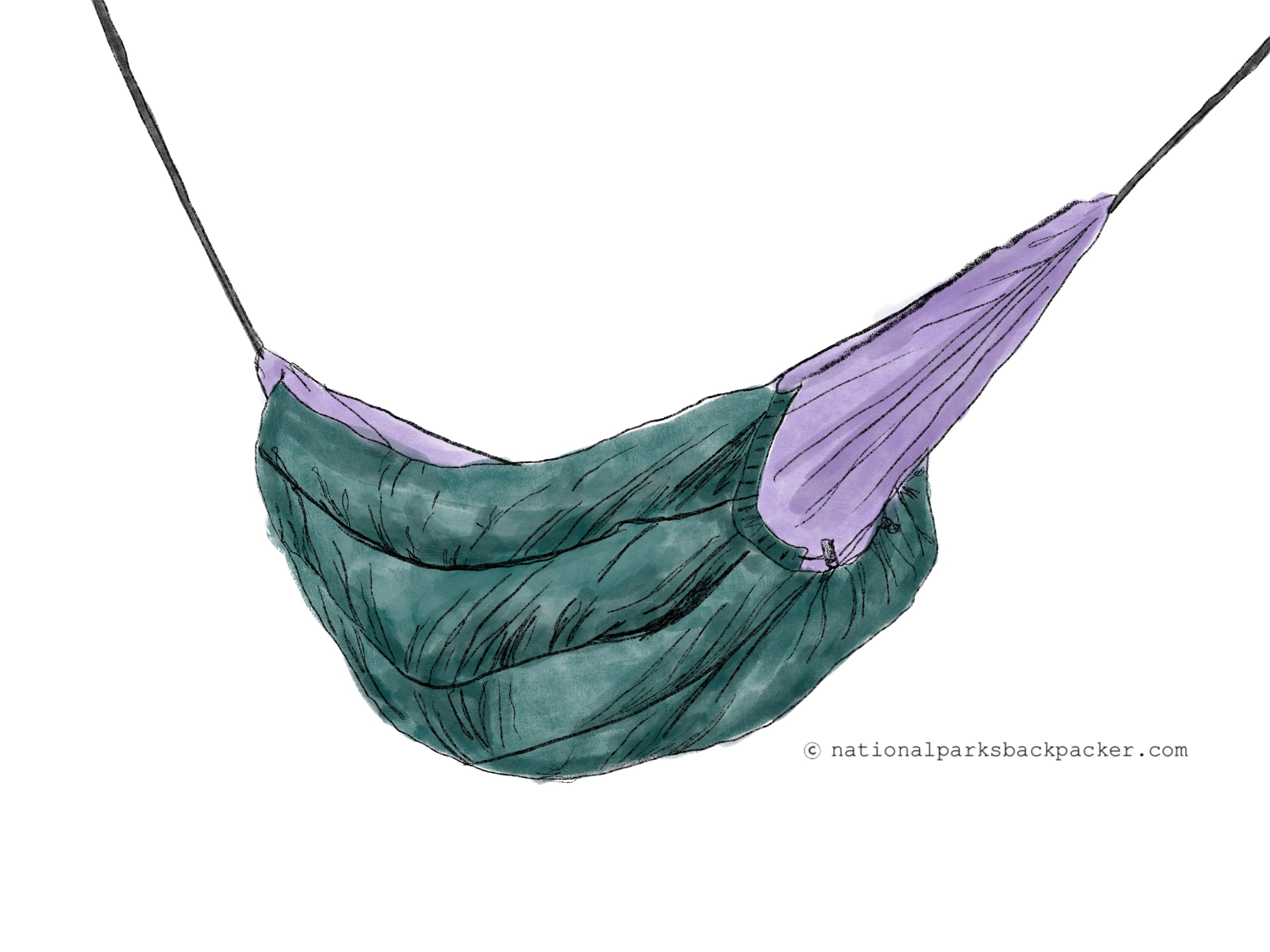 Camping hammocks are usually pretty thin and, without any extra insulation, your entire backside is exposed to the cold. If you've sat in a hammock before, you know how easy it is for a breeze to come straight through the fabric. On a cold night backpacking, that thin layer of nylon just isn't going to cut it, and that's where your underquilt comes in.
An underquilt is strapped on the outside of your hammock, giving you added heat preservation, especially for those low-temperature nights. It's kind of like a cheesy gordita crunch: the hammock is the hard shell, and the underquilt is the soft shell and cheese on the outside. Together, your hammock and underquilt combine to form what I believe is the ultimate cheesy gordita crunch of backcountry sleeping.
Underquilts often get overlooked by new hammock campers because they think that sleeping bags do the same job, but they do not! A hammock compresses the sleeping bag against you and your hammock, which limits the heat preservation that a sleeping bag provides.
With an underquilt, you will be significantly warmer, without having to wrap yourself in more blankets. On some nights, the only thing you'll need is pajamas and a pillow; your underquilt will be more than enough to keep you warm.
4. Sleeping Pad
If you are hammock camping in a very hot climate, a sleeping pad is up to your personal choice, but if you are camping during the fall or winter, hammock camping without a sleeping pad can get very cold.
Not only does a sleeping pad offer more insulation, but it can also provide more support to your body as you sleep. Although many people sleep very well without one, a sleeping pad can be a great relief and source of stability.
Inflatable sleeping pads with separate panels (kind of like a puffy jacket, that's the best way I can think to describe them) are best for hammock camping. They can fold very easily to the shape of your hammock while still being supportive, and there are even sleeping pads that are made specifically for hammock camping like the picture below.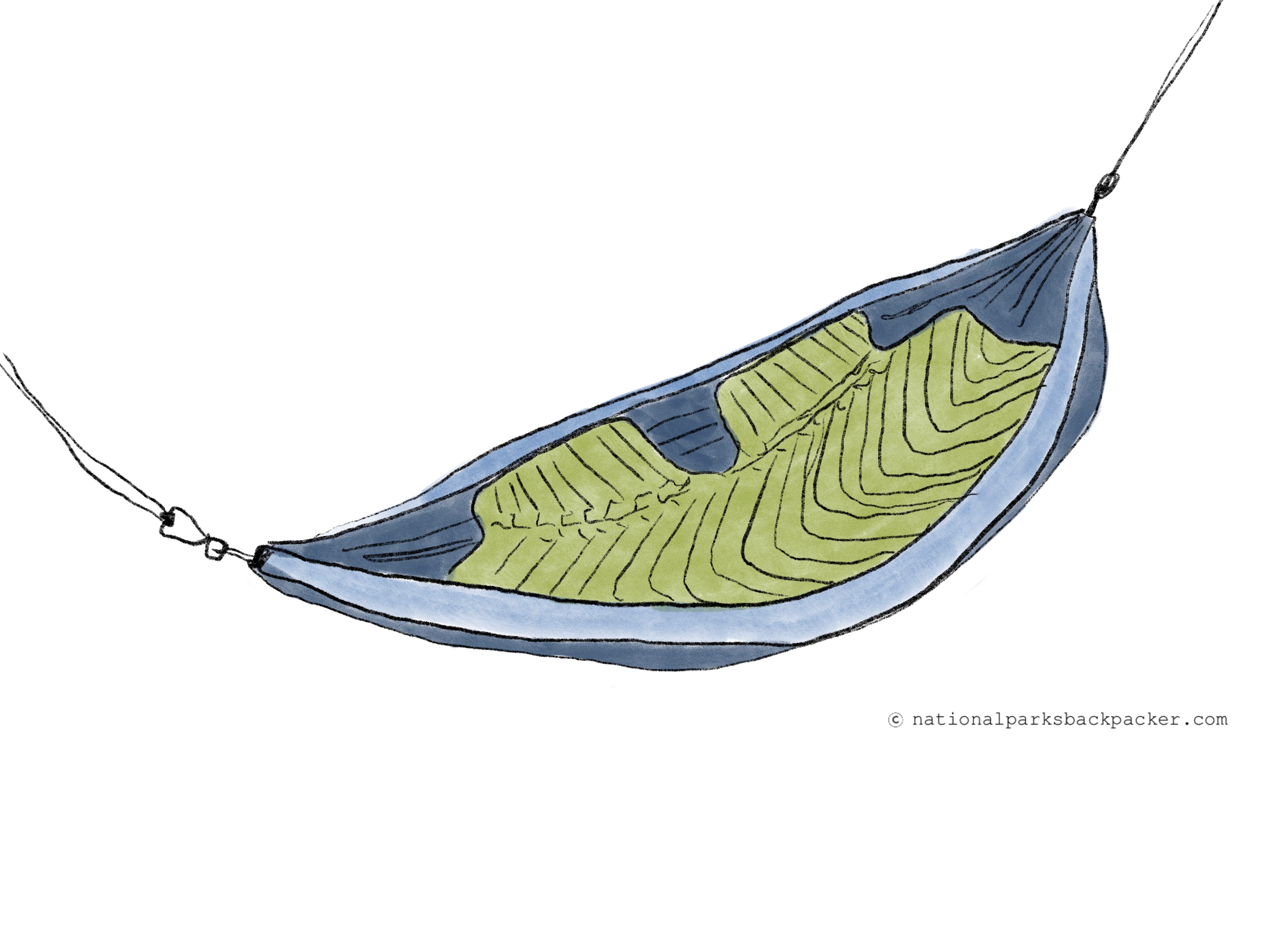 5. Rain Fly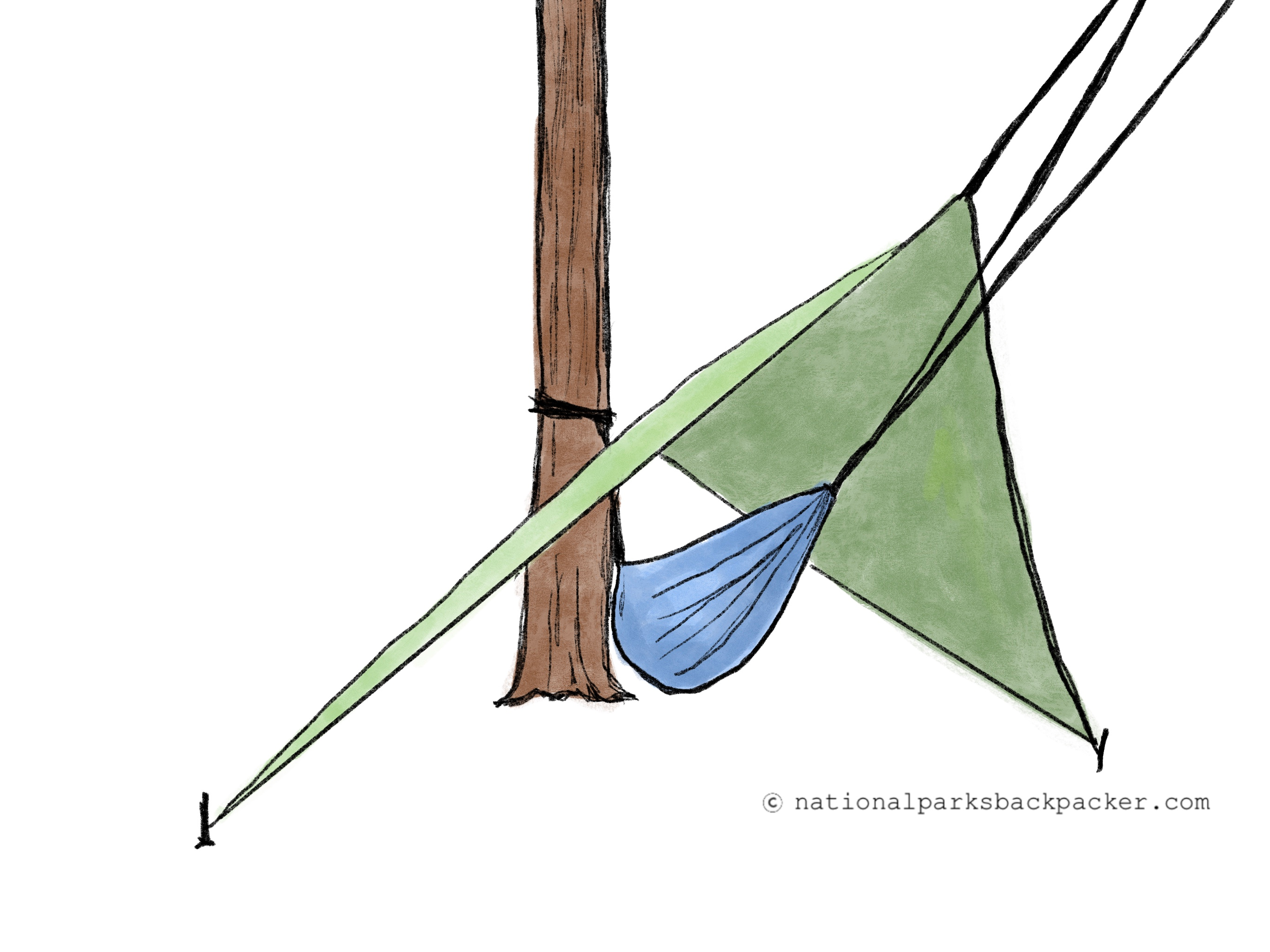 Sometimes, people shy away from hammock camping because they think the lack of a true shelter means they won't sleep comfortably. But, with a great rain fly or tarp, you'll be very protected from rain and wind.
There are dedicated rain flys for hammock camping, but a quality tarp will work just as well! The most important thing here, though, is making sure the rain fly is set up properly so that rain won't gather or puddle, either on the tarp or on you. I've been there before, and let's just say I didn't go home dry!
6. Bug Net, or Integrated Bug Net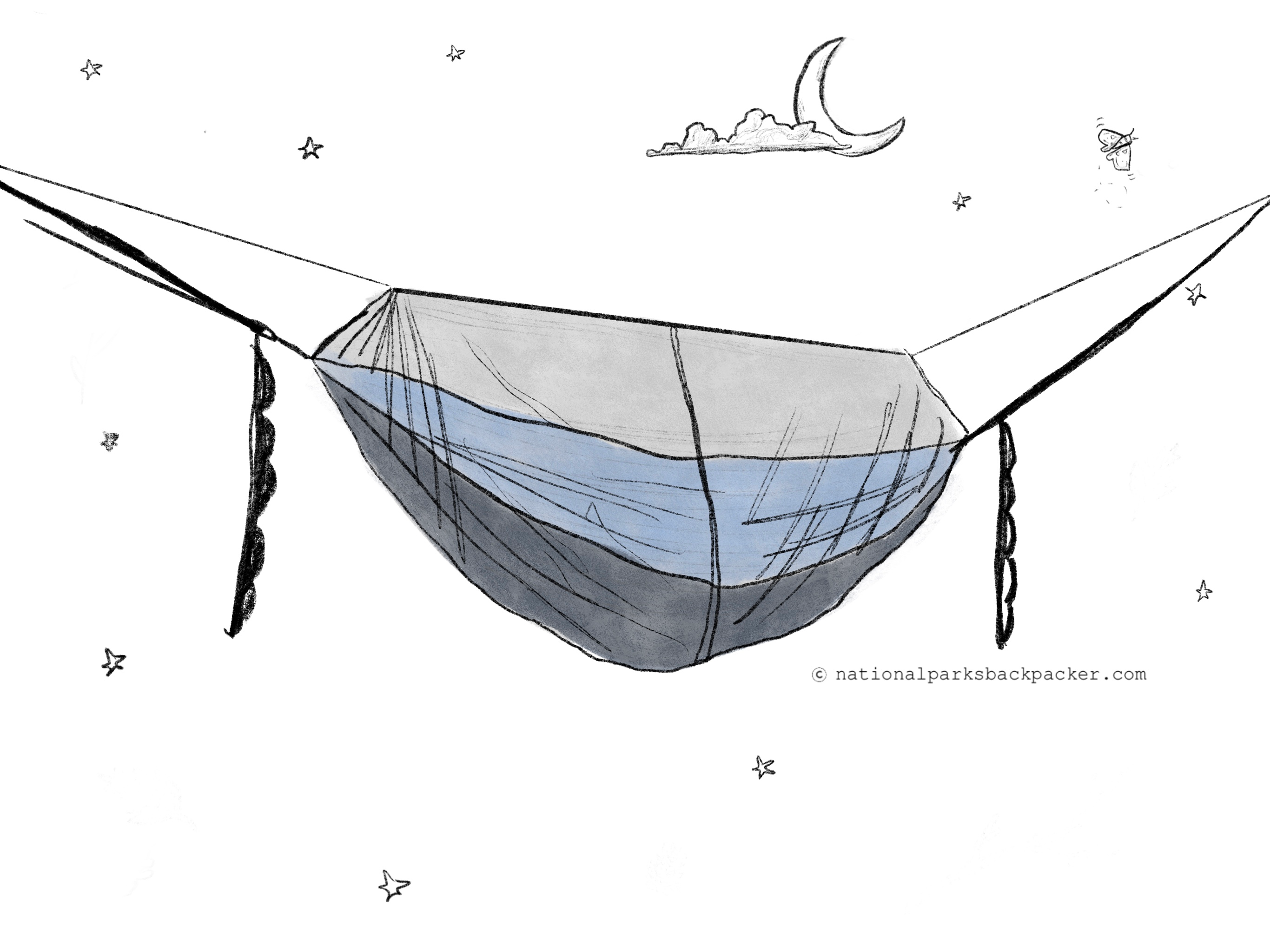 Most hammocks don't come with a bug net, which is essential for comfort if there are mosquitos and other insects flying around. The physical aspect of a hammock camping setup already means you'll be able to avoid creepy crawlies on the ground, but flying insects still need to be dealt with.
Where do you get a bug net for your hammock? The company you purchased your hammock from will often sell accessories like underquilts and bug nets, but you can also find them easily on Amazon and from outdoor retailers like REI and Cabela's.
7. Suspension System: Tree Straps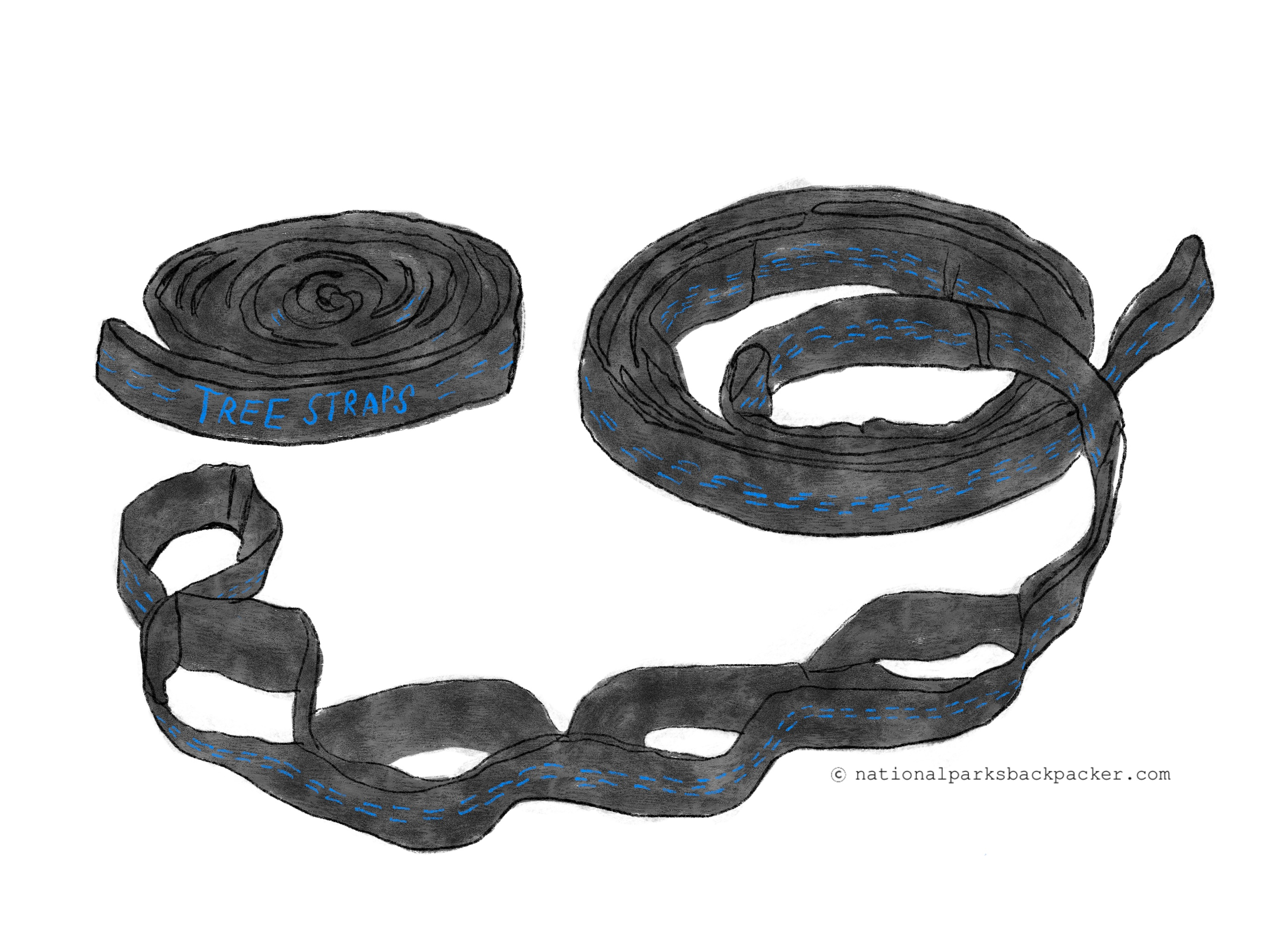 A hammock without a suspension system is pretty useless. Most of the time, the purchase of a hammock without accessories means you'll have two lengths of cord that you can use to anchor the hammock to the tress you've chosen.
When I bought my first hammock, I was broke, and I didn't want to pay extra for fancy straps when I could use the included ropes. That was a mistake, and after 20 minutes of trying and failing to get a tight hang, I pulled out my phone and ordered the straps.
Hammock straps are easy to use, and they hold tight to any tree without damaging it. M0st hammock straps can support at least 500 pounds, too, meaning you'll never have to worry about suddenly finding yourself on the ground because your ropes snapped.
If your hammock doesn't come with tree straps, they are not very expensive. Some suspension systems are not always tree-friendly though, so make sure to read reviews and information about a set of straps before you buy.
The longer your tree straps are, the better. Longer tree straps allow you to pick trees that are further apart, or allow you to set up your hammock higher up to negate any sagging that comes from being a heavier person. I typically weigh between 260 and 300 pounds, depending on the season, which means I'm used to putting my hammock straps way higher up than others to make sure my butt isn't in the dirt!
Optional: Hammock Stand
If you want to hammock camp somewhere where you know there won't be trees, like on the beach, for example, portable hammock stands are a great alternative. A lot of hammock stands fold up similar to tent poles, too, meaning they won't be that difficult to travel with, though certainly not as packable as tree straps.
This is what ENO's lightweight hammock stand looks like:
8. Two Sturdy Trees
You're gonna need a couple trees.
Being mindful of the trees you choose is the least you can do for mother nature! Try to find a tree with at least an 8-inch trunk diameter and use ropes or straps that are at least 1 inch wide to make sure you don't damage the tree bark.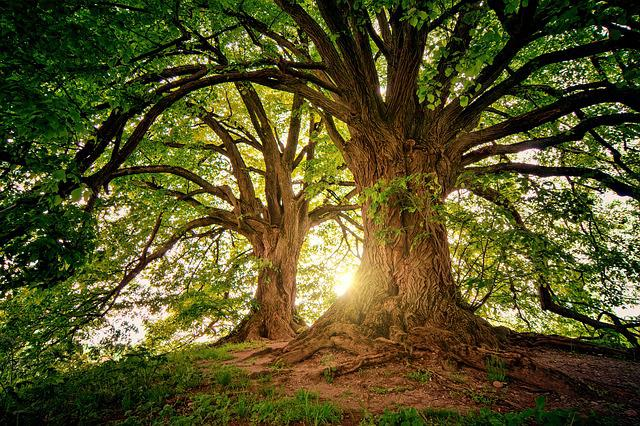 Other Hammock Accessories
Some other hammock accessories that may enhance your hammock camping experience:
Stuff sack. If you have a lot of equipment that you want to make sure stays dry outside of your hammock, a stuff sack or waterproof bag is a great additional accessory to have.
Small pillow. Many hammock campers find the slope of the hammock is a perfect headrest, but if you want to be safe to avoid any neck issues, a small inflatable pillow will be compact to travel with and works great!
Other stuff: A gear line and carabiners that you can hang your backpack and other camping essentials from.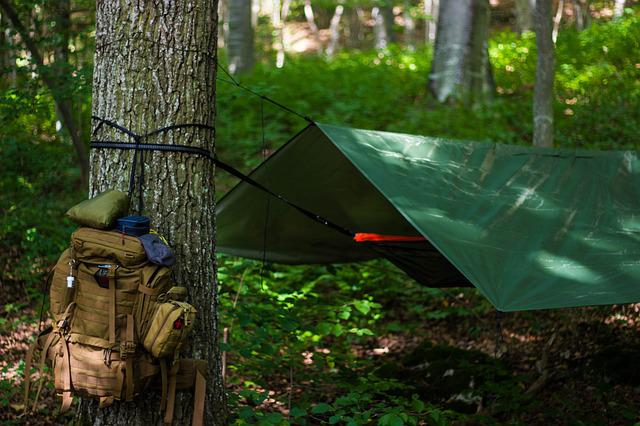 Hammock Camping Kits: What they are, and what to get
If that list of things you need overwhelms you, same.
Although hammock camping is more minimalistic than tent camping, the optimal experience still requires a lot of different items. There are a few hammock camping sets I found on Amazon that I noticed that stood out while also being super affordable! Let's take a quick look before we move on:
This camping hammock set is one of the most highly rated and super affordable sets on amazon, including everything you need for under 50 dollars! One thing I like about this set is that it comes with a few different types of ropes so you can suspend any equipment you want off the ground!
This camping hammock set is very similar to the one above, but in reviews is praised of the little clips on the inside you can hang lights in it! At only 63 dollars, this camping hammock set beats the cost of an ultralight tent by a lot.
Eagle's Nest Outfitters is the most well-known hammock camping brand, praised for its high-quality materials and innovation. The ENO hammock camping set will run you about $150 on Amazon, and although that's a lot more expensive than the first two, it's still significantly less expensive than buying all the equipment for tent camping.
On top of that, ENO hammocks are top-tier in terms of comfort and construction quality, so you're going to get a better experience for your money.
One thing I like about this kit is that its bug net wraps around the entire hammock, which protects you a lot better from mosquitos than just a top net.
How to set up your hammock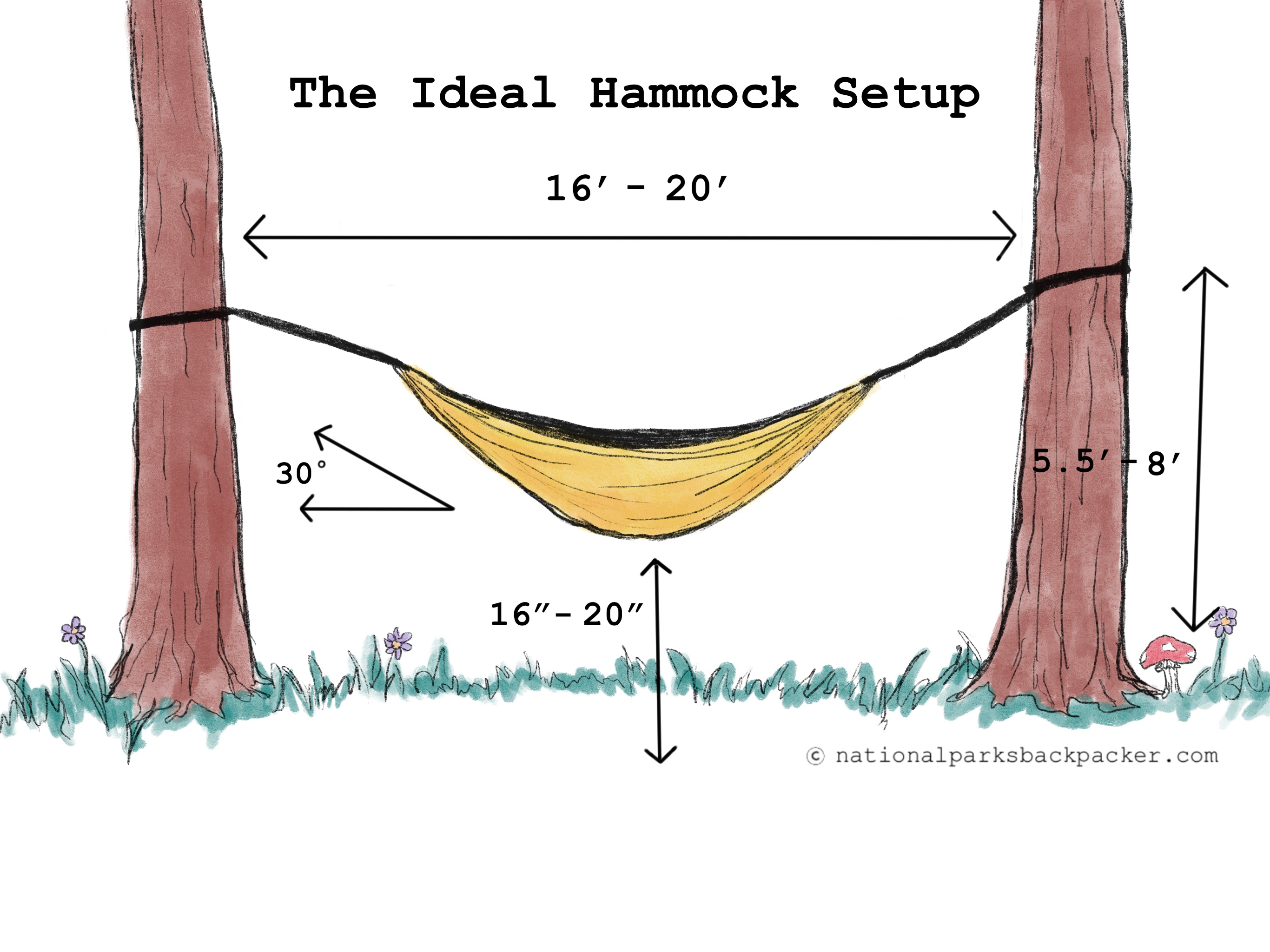 Setting up a hammock is pretty intuitive, but to get it just right, follow these instructions:
Find two trees that are around 15-20 feet apart and have at least an 8-inch trunk diameter.
Get your tree straps out and throw them up around the tree at least 5 feet above the ground; tighten the suspension system so it won't shift or slip down the trunk.
Next, get out your hammock, and pick a loop on the strap that gives your hammock a 30-degree angle when sitting in it as shown in the picture above. A 30-degree angle is best because if your hammock lays too flat or too angled, it can hurt your back and be very uncomfortable long-term. Gravity plays a big role in how your hammock sits; I hang mine as tight as possible, because my body weight pulls the hammock down and creates that 30-degree angle.
The lowest part of your hammock should be about 16-20 inches off the ground so it's easy to get in and out. I personally enjoy my hammock being higher up, but if you're a newcomer to hammocking you can try whatever height you feel most comfortable with!
Advantages of hammock camping
Uneven ground doesn't Matter
It sucks trying to set up a tent on uneven, rough, or sloped terrain. Hammock camping takes all that away; find two trees that are suitable for your hammock, and that's it. No worrying about the terrain, and no worrying about damaging it, either!
Great for hot weather
Lightweight hammocks are extremely breathable, making it easy to stay cool on hot summer evenings. If you're tired of sweating it out on the ground, get in a hammock and let that breeze hit your butt!
It's a superlight way to go backpacking
Backpacking hammocks/ultralight hammocks are often just as light and packable as an ultralight backpacking setup. They're easier to use, too, which fits right into the ultralight philosophy. If you want to travel light, and you know there will be plenty of trees, consider adopting an ultralight hammock camping setup for your next trip!
Hammock Camping can be more affordable
All in all, you're looking at $300-$400 for a very nice hammock camping setup. A tent camping setup, at a similar level of quality, might cost double that. you shouldn't choose to hammock camp simply because it's cheaper, but if your budget is tight, it's something to think about.
Disadvantages of hammock camping
Limited Space
Just because double hammocks can fit two people, doesn't mean you'll be comfortable. If you are a picky sleeper, it can be very hard to find a way to sleep comfortably. Double hammocks are twice as wide, but they can still feel really cramped.
Requires the right trees
Trees are everywhere. Well, pretty much everywhere. But, just because there is an abundance of trees in many areas doesn't mean there are an abundance of trees that are suitable for your straps. In fact, it make take some hunting to find the right trees, and even then, you might be setting up over poison ivy, mud, or something else that you really don't want to put your feet in to get in and out of bed.
Bringing a pet is very difficult
If you have a dog that goes on all your camping trips with you, hammock camping is probably going to be off the table. There typically isn't enough space (unless you have a super small dog) and any movement your dog makes might be too much to deal with while trying to sleep. Plus, some dogs just don't vibe with the swinging back and forth that comes with a night in a hammock.
Bad weather creates a lot of challenges
If it does happen to rain, it can be inconvenient to hammock camp due to the lack of dry space. For example, to keep everything dry you'll have to figure out how to change out of wet clothes before getting into your hammock and vice versa. With just a hammock and rain fly, it's not always easy to keep yourself, your clothes, and your gear dry.
Lack of privacy
Tent walls, thin though they are, do provide a more sheltered feeling than a hammock and rain fly do. If you sleep better with that sense of being enclosed and safe, hammock camping might be a bit of a challenge for you. I waver back and forth between wanting the relaxation and simplicity of a hammock and wanting the sturdy-ish feeling of a well-pitched tent.
It's not always good for nature
In some areas, the use of hammocks is banned, because irresponsible hikers and backpackers choose the wrong trees and wind up damaging them. Trees that sustain damage from hammocks can have a tough time recovering.
Sierra Madre has a great list that shows you the hammock camping policies for all 62 US national parks. Some parks, such as Arches in Utah, allow hammock camping, but only with a stand; trees are off-limits (and hard to find).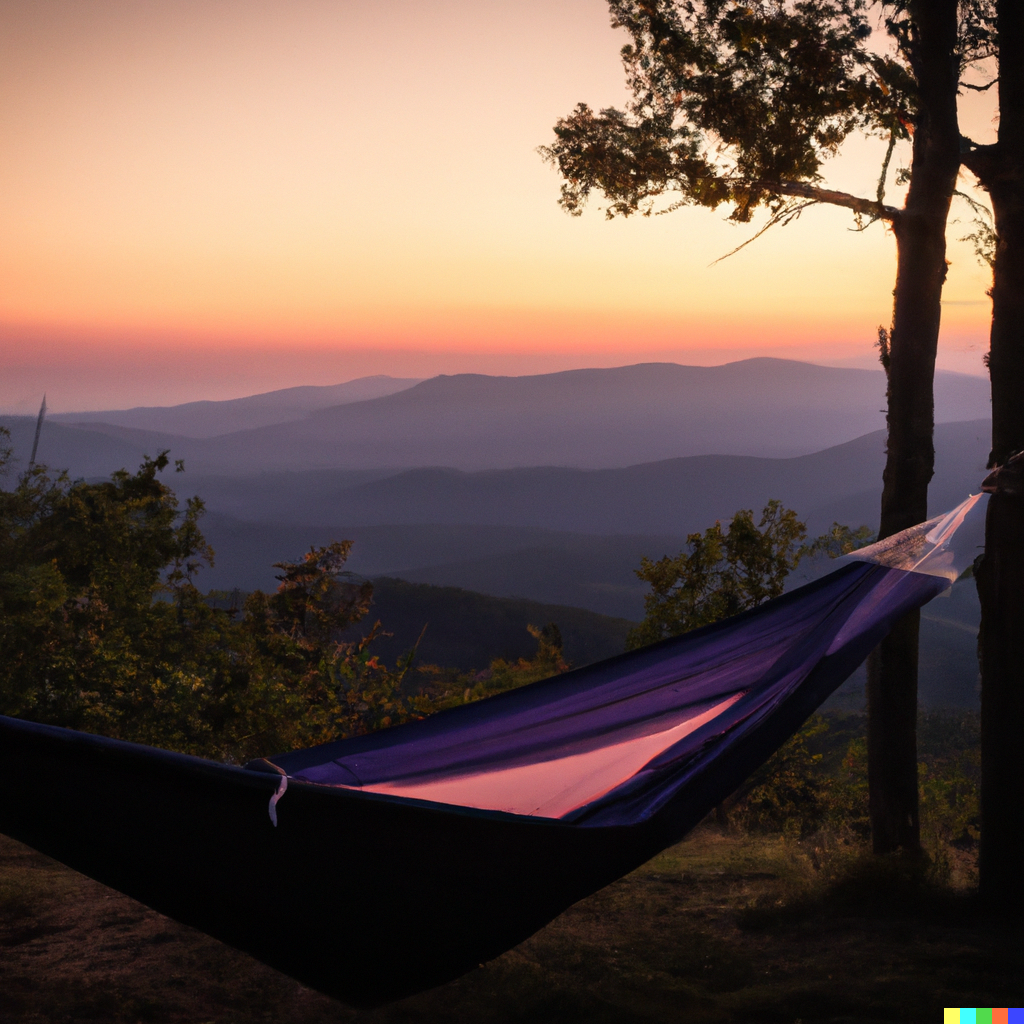 What are some other ways to go camping?
The Classic: Tent Camping
Tent camping was the only option for decades, and it's still the best way to spend the night outdoors in most scenarios. There's not much else to say here, and it's not like you need to be told what tent camping is; it's just helpful to remember that tent camping is the #1 method for a reason.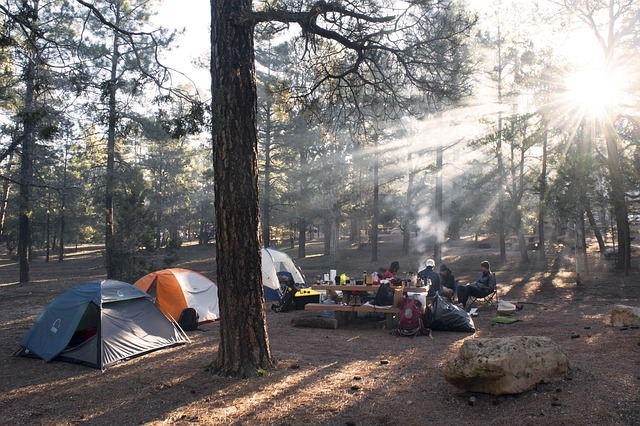 Using a Bivy Sack Instead of a Tent
If looking for an interesting new way to camp is what brought you here, another new way to go camping is to use a bivy sack instead of a tent! Bivy sacks are basically a shelter-like sack for you and your sleeping bag, ditching the tent completely.
They provide a similarly minimalistic experience to hammock camping, except on the ground and not hanging from the trees.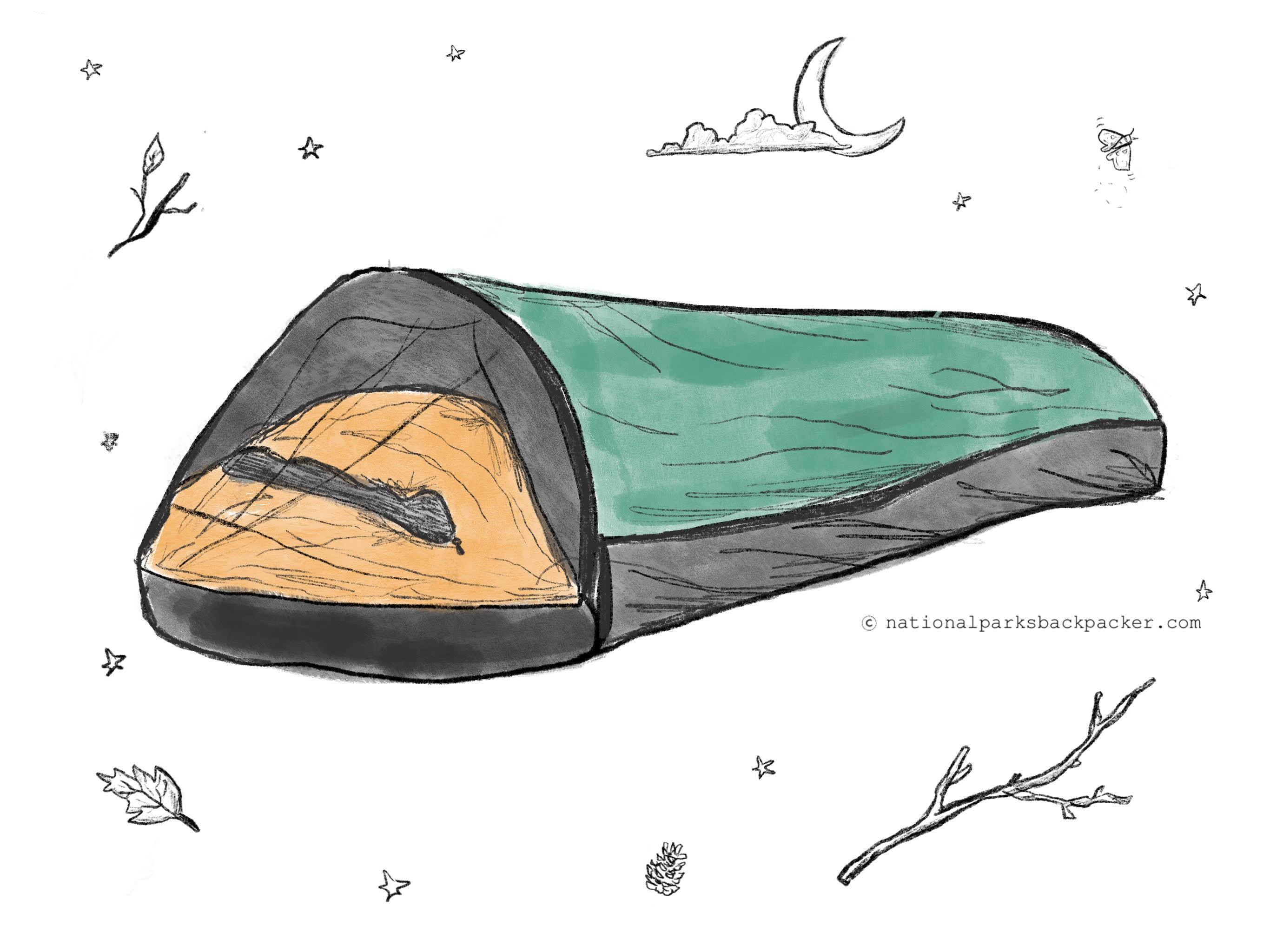 Car Camping
Car camping is a fun and casual way to experience the outdoors. Driving right up to your campsite, there's very little you need to do to set up other than unfold your mattress.
You can sleep right on the floor of your car with an air mattress and plenty of blankets and pillows; it can often make for the coziest possible camping experience.
All that you'll need to do is remove your back seats before your trip! You can sleep on the floor of your car with plenty of blankets and pillows for the coziest camping experience. If removing the seats is impossible, you can buy an (expensive but awesome) custom car air mattress that is designed to fit your exact make and model.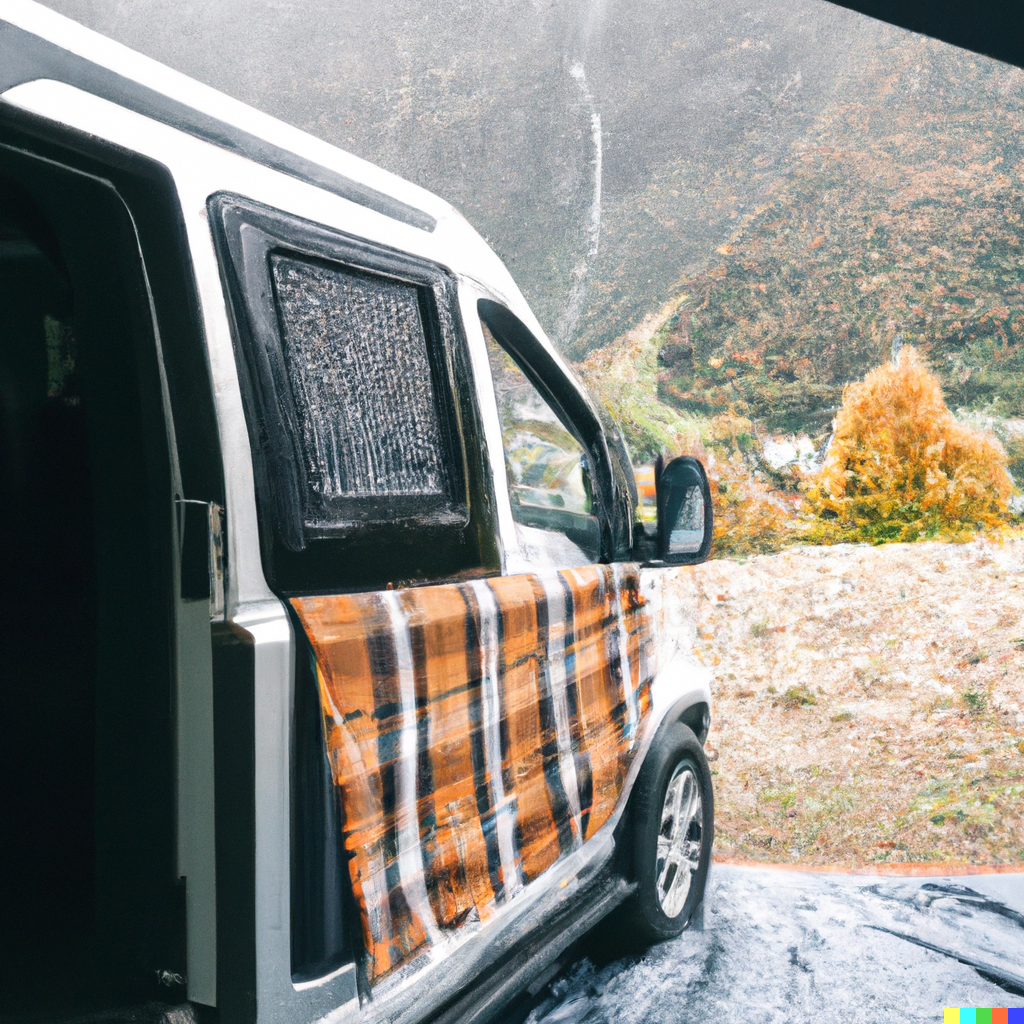 Suspension Tent (Hammock Tent) Camping
The suspension tent, aka the "hammock tent" is on the rise more than ever. If you love the idea of being off the ground while camping (goodbye bugs), hammock tents are just as fun, if not more fun than hammock camping!
A hammock tent is attached to 3 or more trees to create a platform and you can even stand up in some of them! It's all the fun of a hammock, but you can actually be in the same structure as the people you're camping with.
These tents, sometimes called "tree tents", aren't quite as easy to find as regular tents and hammocks, nor are they cheap. But, if you want the ultimate suspended camping experience, this is the way to go!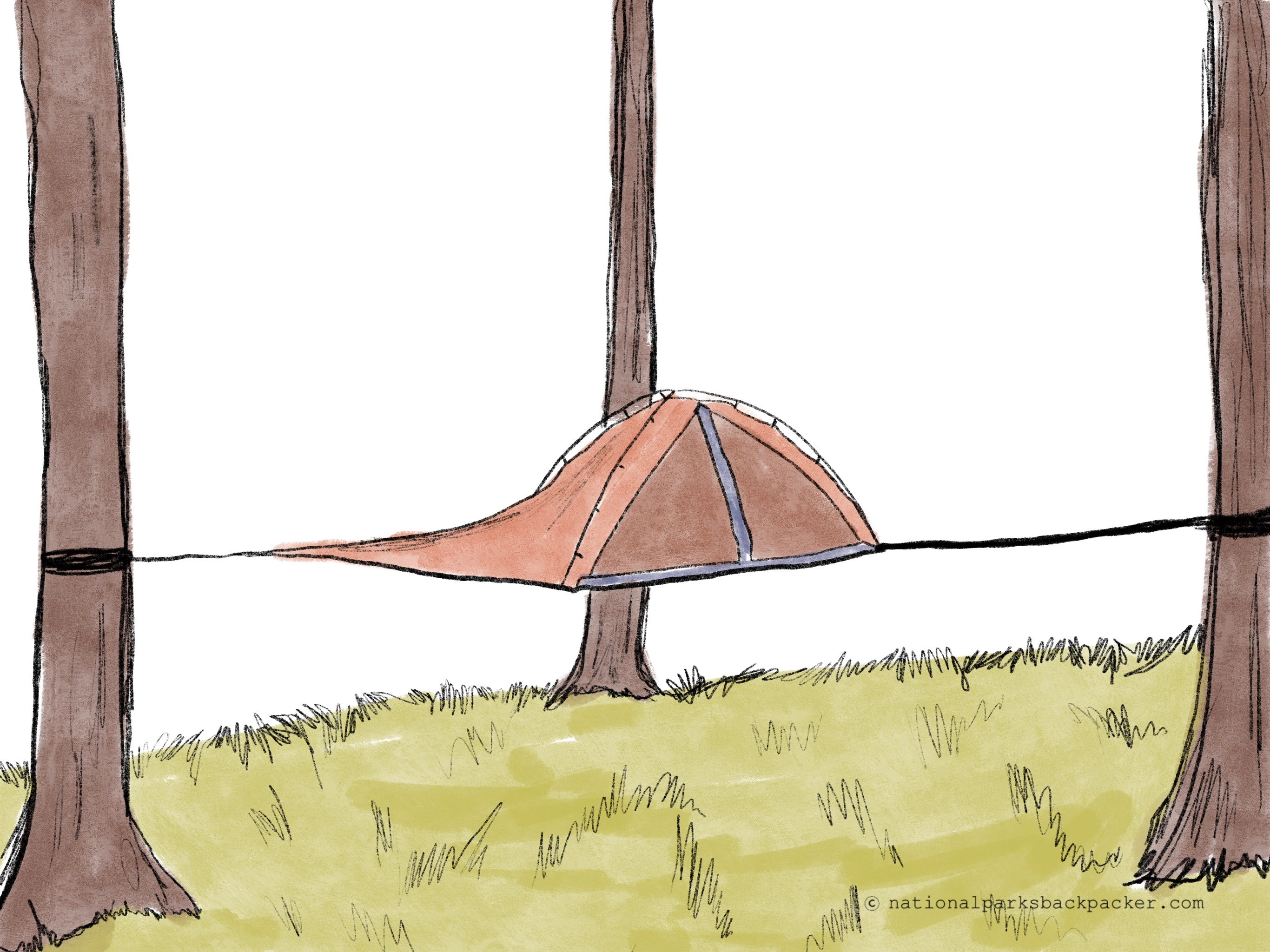 The Bottom Line
Hammock camping is one of the most fun and versatile ways to enjoy the nature around you, and with the right equipment, you can have one of the best camping trips of your life.
I hope you enjoy your camping trip, no matter what type of camping you do!